PROJECTS
The '80s Villa Revamp
blackburn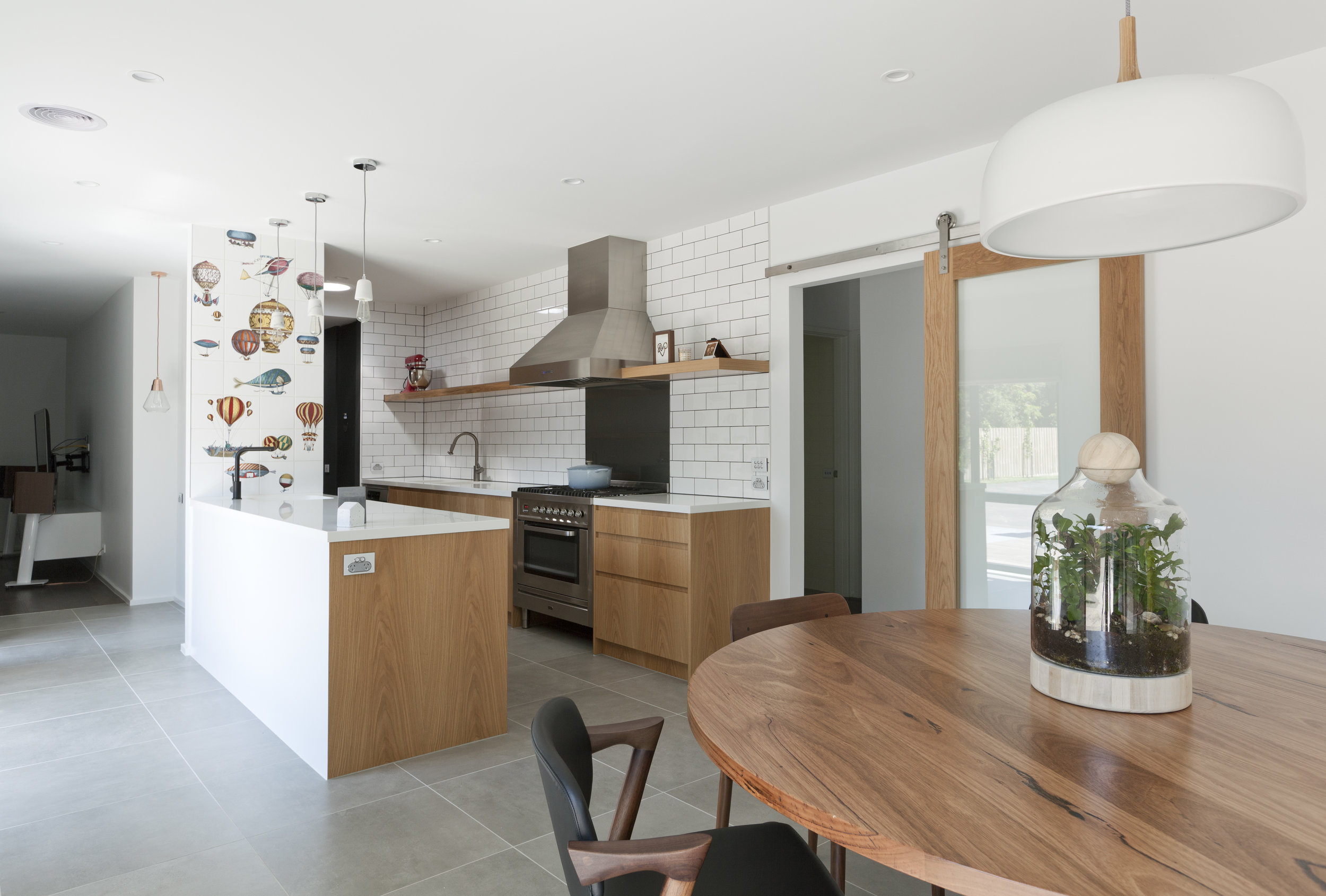 The Challenge
A more modern lifestyle
The owners of this 1980s single-storey, three-bedroom villa were desperate for living and entertaining space that would suit a more modern lifestyle. The existing compartmentalised spaces prioritised formal living areas ahead of open, flowing, functional space. As a young professional couple, they wanted entertainment and casual living to be at the heart of their home.
What if...
We threw off the shackles of 1980s entertaining
By doing away with outdated living space, we were able to deliver on the brief. For example, we took the old formal dining room — a pokey 1980s relic — and reworked the space to create a walk-in pantry for the kitchen, and a walk-in-robe and ensuite bathroom to service the main bedroom.
Re-purposing an under-utilised space to augment another more valuable space and create highly functional rooms, is one of the ways outdated floor plans of previous eras can be updated to suit a modern lifestyle. The effect is the enjoyment of more living space, without increasing the actual floor area or changing the footprint of the existing house.
"We have had numerous guests complimenting us that the house looks a lot more spacious and welcoming. "
/ Jane and Huy — 80S Villa REvAMP /
Better flow
Redesigned living areas make more liveable space
We redesigned the living areas and kitchen, opening them up to light and a better flow, and we completed a full renovation of the bathrooms. For the interiors, we worked very closely with our clients in selecting finishes that were modern and warm, with just a dash of whimsy here and there — like the playful tiles above the kitchen bench.
Old becomes new
It's all about re-inventing space
There is so much joy for us in taking a dwelling with few redeeming architectural features and transforming it into a bright, modern, entertainment-focussed home.
With this '80s villa revamp, we were able to achieve an amazing result without any changes to the building envelope. It's an example of what can be achieved, within seemingly restricted conditions, to vastly improve the quality and function of spaces, and make them so much more enjoyable to live in.